Myth-Babies are born on a mystical world called the Bright Planet, a world in the PATHOS series of novels. Myth-Babies are cuddly anthropomorphic versions of our favorite legends, myths and fairy-tales. Here on Earth, it's more difficult to find creatures of legend. But on the Bright Planet, every living thing is a special creature born from our desire for magic, myth, legend and fantasy. (Many Myth-Babies will also feature main characters found in my novels.)
Myth-Babies will be released in the following forms:
1) MYTH-BABIES: REBORN: Existing vinyl dolls, sculpted and modified to include realistic and fantasy characteristics. Reborn Myth-Babies are one of a kind, hand-altered, handpainted art or prop dolls.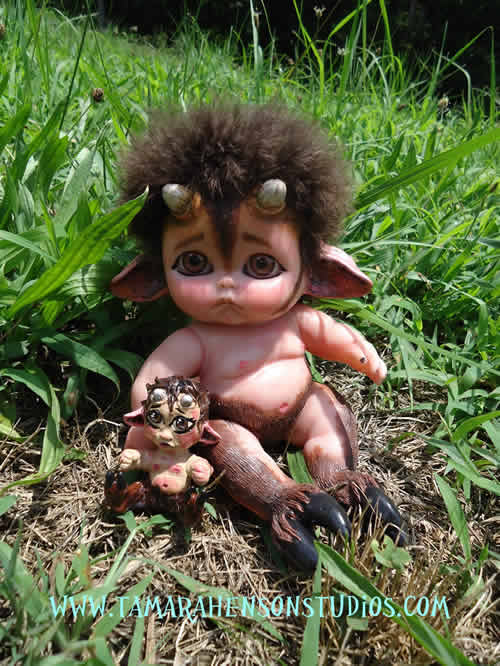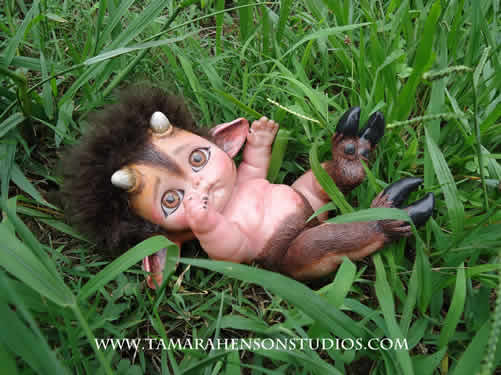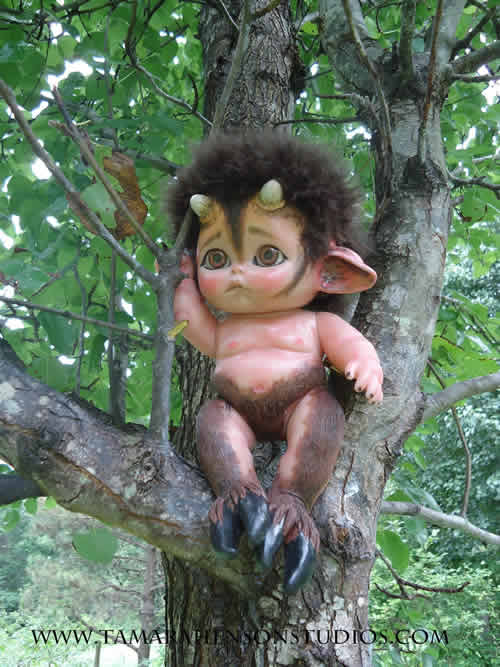 Baby Satyr is Myth-Babies: Reborn Number 1!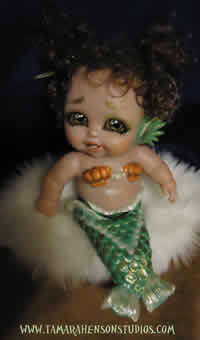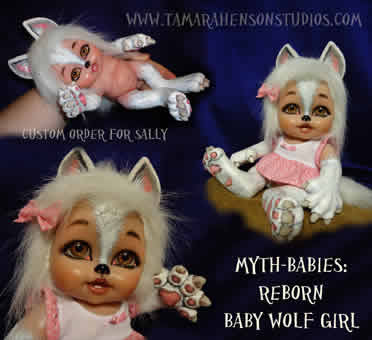 2) MYTH-BABIES: CUDDLERS-- Resin ball-jointed or cloth-bodied/vinyl bodied vinyl baby dolls, Doll with eyes and rooted hair or wig, Character Story and Numbered Certificate of Authenticity. These dolls will initially be hand-cast from my sculpts, and as such, in very limited editions! (Blank dolls may be fully customized through Commissions process to create a one-of-a-kind art piece!)
3) MYTH-BABIES: BJD-- Asian style Ball-Jointed Fashion dolls: Doll may come with eyes and wig, Faceup, 1 Simple Clothing Set (called a "Fullset"), Character Story and Numbered Certificate of Authenticity. (Blank "base" dolls may be made available, as well!)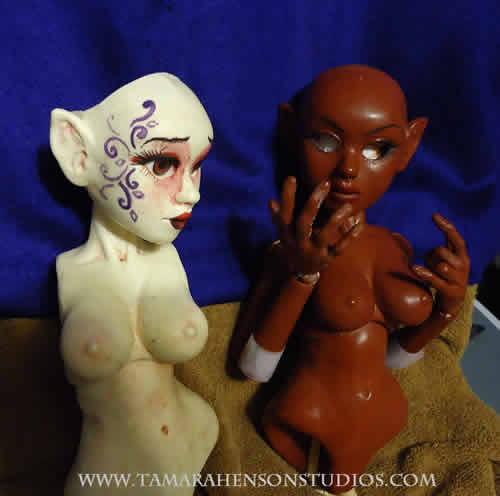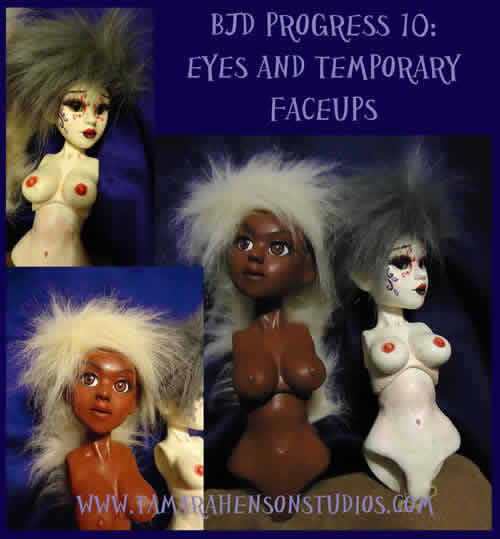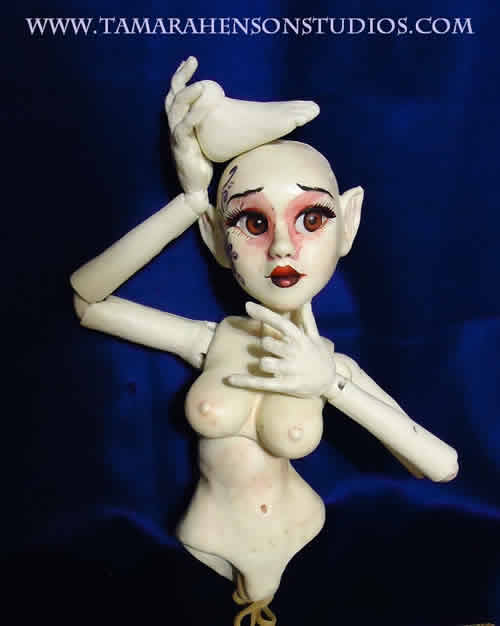 "Stump", the white resin junk cast and "GK", the primed original sculpt. She's now undergoing a full resculpt, has new arms, legs and hands, and has been rechristened Garyn, because of her namesake.
Garyn is both a Myth-Babies Multi-Character... and Garyn Kei from the Pathos series. :) Which means I'll be making battle armor, too! (For more progress shots, go to my deviantArt page or Facebook page, under LINKS in the menu on the left!)
4) MYTH-BABIES: ACCESSORIES-- Customization parts, Additional Clothing Sets, Iconic Artifacts from the Novels, BJD Weapons and Armor, Wigs, Eyes, etc.
If you have any questions about Myth-Babies, please send a message to with the subject line "THS QUESTION".
Myth-Babies ™ are a doll collection by Tamara Henson. Use of the product name "Myth-Babies" and all products under that name are © 2000-2013 Tamara Henson, Tamara Henson Studios.